"You saved me, I'll let my daddy repay you with his body!"
Welcome to volare! You've landed in a quality coterie of some of the most interesting web fiction serials! We are a free online story appreciation community where translators post updates of popular works translated from Chinese, and readers can band together to throw popcorn at their most beloved/hated characters. We are also a publisher with end to end services for the work we translate.
Chinese web novels and their adaptations have gathered incredible steam in recent years, building off of an enormous library of hundreds of thousands of engrossing novels ranging from wuxia to Chinese fantasy to romance to action and to horror. The most popular ones have been adapted for the big screen or addicting dramas. Popular titles such as "Fire in Nirvana", "Love O2O: Just One Smile is Very Alluring", "Three Lives, Three Worlds, Ten Miles of Peach Blossoms", "Martial God Universe", and "Princess Wei Young" have all been adapted from web novels.
The translation scene to bring them to English readers has sprung up in the last two years, and we have one of the most eclectic and engrossing selection of Chinese web novels around. Our translators pick their novels carefully, so you're viewing a cream of the crop selection of entertaining, thought provoking, or fluffy heartwarming goodness. Please grab a cup of tea and browse, or look down below for some recommendations.
The novels update on a daily or other regular basis, with a new chapter of ~2K+ English words being uploaded each time. These recommendation have hundreds of chapters available for you to sink your teeth into!
volare is Latin for to fly, so let our imaginations soar into good stories!
Staff Recommendations
So I've transmigrated into ancient China, but as the side character doomed to a grisly death? Aiyaya, surely I'm not Doomed to be Cannon Fodder!
Magic and lineages rule in the western Destroyer of Ice and Fire!
Intrigues and poisonous revenge from the main character is located within Poison Genius Consort. (Now being adapted as Legend of Yun Xi, starring Ju Jingyu of SNH48)
A chat room about the Heavenly Court that turns into the real world? Red Packet Server is here to knock your socks off!
In a world of wuxia where cultivation can only occur through alien-made machines, Divine Throne of Primordial Blood is not your average Chinese fantasy novel!
Bring out the hankies and get the ice cream, we've a whole series of sad short stories for you!
Fantastic, VRMMORPG is a way of life, but why am I the ugliest character on the server?! This MC is Kickass, and so am I!
Modern slice of life? Head on over to My Wife is a Beautiful CEO.
Tired of the same old Chinese web novel tropes? Transmigrator Meets Reincarnator is about as stereotype shattering as you can get!
Active Novels
---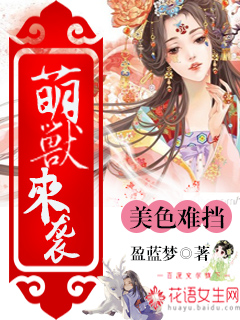 Written By:
Dreamie (梦梦)
Translated By:
Petiepotter
Edited By:
Pyon
Synopsis:
What do you get when a modern day girl transmigrates into the soul of a beautiful young lady from a noble family? Adorable Creature Attack!
When Gu Qingyu finds herself in a new magical world as a young miss from a noble family, the first thing she does is to pack her bags to go out on an adventure, leaving her family behind while meeting male heart throbs along the way.
Join Gu Qingyu and her merry band of misfits as they travel the world, kicking ass and picking up more poké- cough, Friends!
---
---
---
---
---
---
---
---
---
---
---
---
---
---
---
---
---
---
---
---
---
---
---
---