But first, an adorable graphic thanks to our marketing team!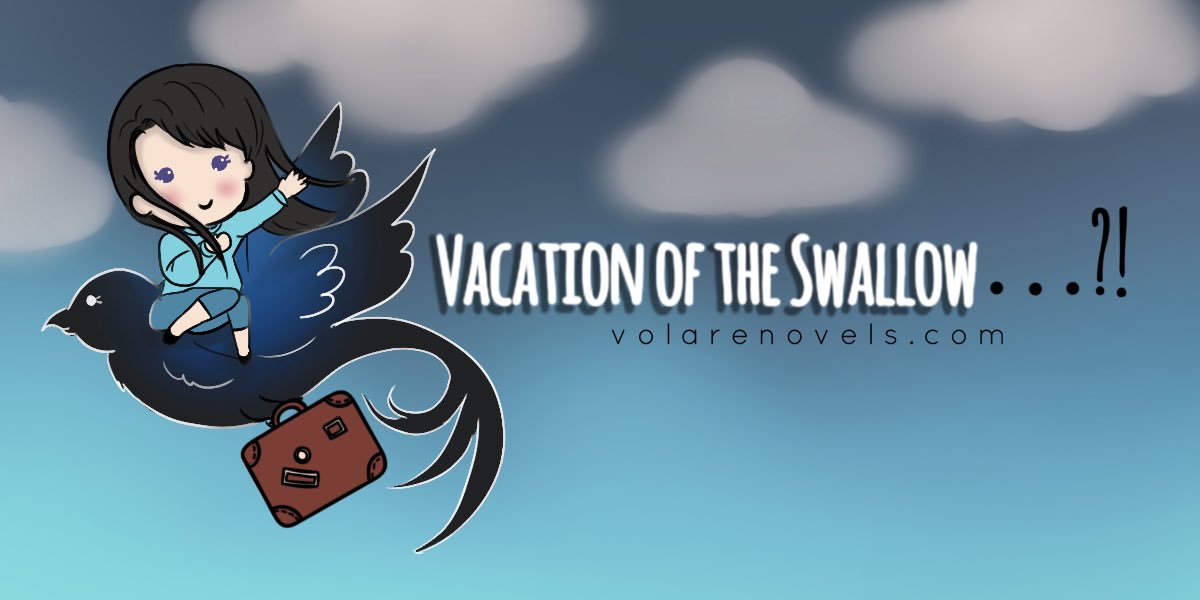 I'm back! I had a lovely time, thank you to everyone who asked on social media, Discord, and here! However, I'd like to resume releases only after restocking the advance chapters.
I've only had 3-4 advance chapters for a very long time and frankly feel very guilty that I've been shortchanging you guys. You've been very patient and nice with me, and it's just not right that I keep releasing while not meeting my promises to you. We're already up to five advance chapters, so it won't be long now! I just wanted to give y'all an update in case you were wondering where the latest chapter is.
I might also release 198-200 in one batch too, depending on how I feel. 😀 I'll be running an event on either my Instagram or Twitter for some etvo chicken scratches and small reader gifts! So make sure to drop a follow to participate and to check out my amateur photography and commissioned graphics~
<3 etvo