Here's chapter 562 courtesy of one sleepy translator…oof. In other news, Legend of Yun Xi has finally broken through 1 billion views online and is still topping the charts! Here's a whole slew of posters and graphics to celebrate! Note: There will be no recaps today because translator is too busy and needs to crash! <3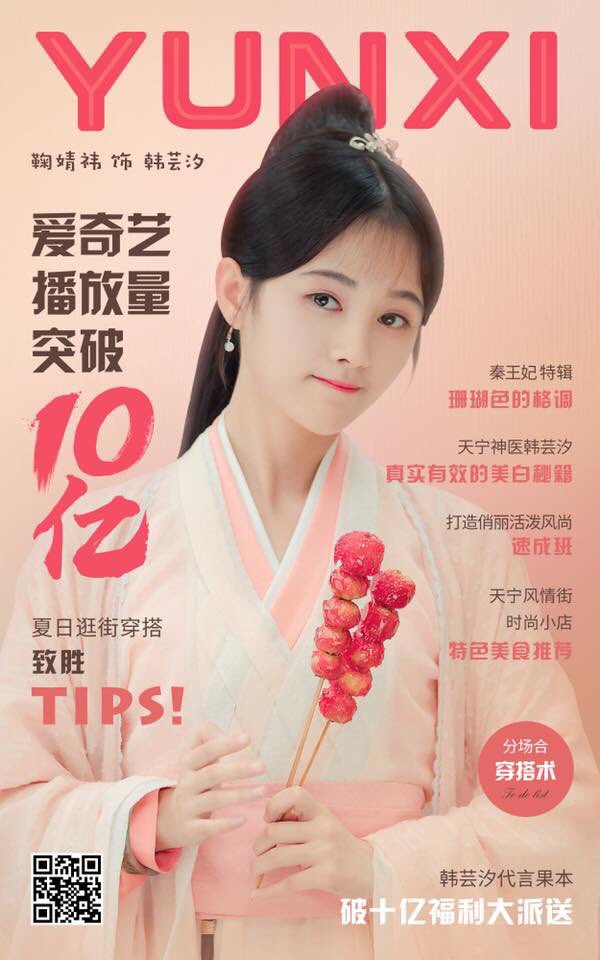 Yunxi magazine!
Fake titles on right, from top to bottom:
Qin Wangfei Special Issue
Coral-hued style
Tianning's Miracle Doctor Han Yunxi
Real and working tips for whiter complexions
Creating a pretty and lively fads: a crash course
Tianning's Scenic Routes
Fashionable little shops
Recs for Delicious Foods
Other graphics also include one with Tang Li of all characters and a chibi Han Yunxi, lovingly cropped and ready for adoption via our helpful GZ at the bottom of this post!
And of course, gratuitous fluff:

Happy novel reading, everyone. 🙂