[Rules Post] [Chinese Culture Trivia] [Novel Specific Trivia] [Webnovel Archetypes Trivia]
---
Translator: Chiyomira
Group: Volare
When in Rome, do as the Romans do. When transmigrating into a playboy's body, who cares if you're a girl? Which beautiful willing ladies around, of course you should put on a show worth watching!
---
Translator: YumeAbyss
Group: Moonbunny Cafe
Su Qiqi who was supposed to be married to the Emperor was spurned due to her unremarkable looks. Yet as Su Qiqi's talents are revealed one by one and her background revealed to be more complicated then expected, even the Emperor slightly regrets his choice. But in the end, is beauty the most important? Will Su Qiqi be able to find happiness?
---
Translator: Grenn & Zhao
Group: Volare
When a woman found herself stuck in the ancient times with no money to feed herself, it was time for her to go back to being a forensic anthropologist and started cracking cases to earn some dough.
---
Translator: Jimminx
Group: Volare
To get to the top, Ye Ci betrayed allies, friends and family alike., and it was something that she greatly regretted. In her 10 years of playing Fate, she was lonely. Now, with a second chance in life, join Ye Ci as she redeem herself, and once again climb to the top! The Hunters shall reign!
---
Translator: etvolare
Group: Wuxiaworld
A tale of a face slappin' MC who travels the world to catch them all! (and dies because of farting in the first chapter…)
---
Translators: Multiple translators from volare
TLC Maestro: etvolare
Main Editor: Deyna
Group: Volare
Transmigration into the side character doomed to die soon?! Halp!! I need to stay alive to go back home!
Rise of the cute cactus and teasers with 180+ comments!
---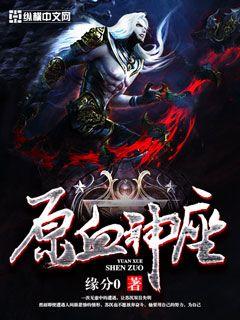 Translator: gandalfs.socks
Group: Volare
Su Chen lost his sight in an unfortunate, unanticipated encounter. He was unwilling to give up despite suffering one of the most tragic fates possible in the human realm, and fought on. Su Chen wants to use his own efforts to create a completely new destiny, both for himself and for mankind!
---
Korean Sci-Fi Short Stories
Translator: ensj
Group: Wuxiaworld
Story 1: About The Translation of Khaliafandën
Story 2: About The Robot That Became A Messiah
Story 3: About The Art Of Stitching Stars
Story 4: About The Mother of Revenge
Note: No link yet
---
Translator: ensj
Group: Wuxiaworld
What got summoned was the world's strongest sociopath.
His ability is one that allows him to buy anything, [Heart of Gold].
The Demon King is dead. Now, it's time to kill the hero.
---
◊♠♥♣◊ ¤ The Special Question ¤ ◊♣♥♠◊
Translator:
InVader
Group:
Wuxiaworld
**Upcoming novel on Wuxiaworld on September 10th, 2017.**
Launching with 40 chapters, 43 if the poll is successful and 45 if 10k milestone reward is reached.
Parent's left, Clan annihilated, marriage contract in shreds — a string of misfortune that labelled him jinx! This is the story of Chen Xi, a youth forced to stop cultivating and craft talismans to pay for his younger brother's tuition. A story of revenge and reunion!
P.S. Poll hint, the secondary profession he picks up isn't common, but not so uncommon.
---
[Rules Post] [Chinese Culture Trivia] [Novel Specific Trivia] [Webnovel Archetypes Trivia]